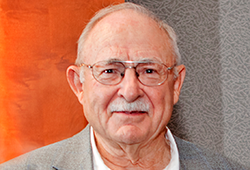 By Lloyd Hinkley
It makes sense to do your
estate planning
while your health is good and you're under no pressure to make fast decisions — that's the way Donna and I felt some six years ago.
During the estate planning process, I thought of the boards, commissions and foundations that I've had the privilege to be a part of. I also thought about how I want to continue to help when I am no longer here to participate in fundraisers and annual contributions, so I have those organizations enumerated in my
will and trust
.
Bryan Health is one of them.
Besides being a member of Bryan's Foundation and Lincoln General's Foundation for 26 years, I have also made many of the usual childhood emergency visits for my four growing boys and the hospital staff took excellent care of me when I had a shoulder replaced. All in all, Bryan has been a very positive part of my life.
One way to keep these services available to everyone in Lincoln and the surrounding region is to keep the organization financially strong. One way to do that, for all who can, is to remember Bryan Health in your estate's future giving.